Rosemary Potatoes - Bethenny Frankel
Bergy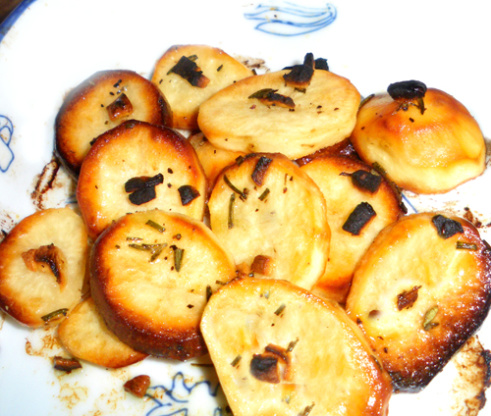 Bethenny Frankel is from The Real Housewives of New York City. She is also a natural food chef and cooks for many celebrities. Enjoy!

Lovely potatoes, and I can get them started, pan grill my fish, and have it all ready to go at the same time. I cooked the potatoes in my little table top oven, convection setting, 350 and 375 and did not need to broil - they were golden and crispy. I just got a bag of yukon golds at the market today, cannot wait to try those in this recipe, too.
Toss all ingredients together.
Bake at 375F for 20 minutes, up to 400F for 10, then up to broil until brown and crispy.