Annacia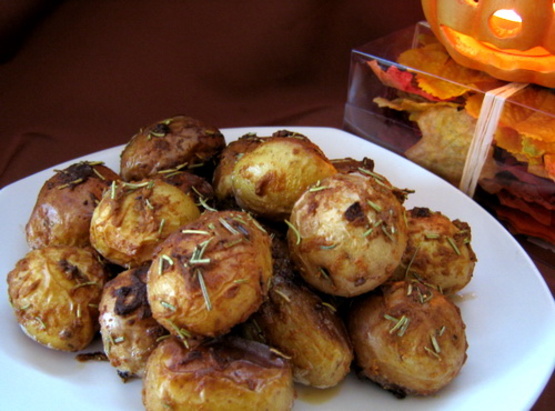 These are a great side dish!

I really enjoyed this! Very easy recipe and very flavorful! The mustard definitely adds a bit of a kick to your normal rosemary potatoes!
In a food processor or blender, combine oil, mustard, garlic, paprika, and salt; process until smooth. Add rosemary and pulse on and off until just blended.
In a large bowl, combine potatoes and oil mixture; toss to coat. Arrange in an even layer in a 13x9-inch baking pan.
Bake, uncovered, at 400 degrees for 1 hour or until tender and lightly browned, stirring occasionally.