Jubes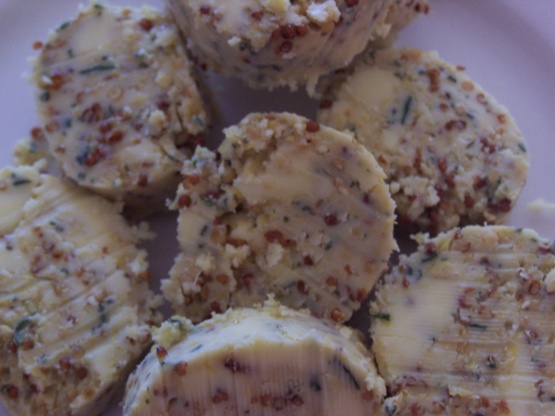 This is nice served on top of BBQ lamb or beef. Or even on your favourite warm bread rolls. Time quoted doesn't include time for butter to sit in the fridge to get firm.
I love compounded butters and this one doesn't disappoint. We ate it slathered on hot bread and I can't wait to try it on a steak or a grilled pork chop. Thanks for sharing your recipe.
Beat butter until light and creamy.
Add all the other ingredients and mix together until well combined.
Spoon the butter mixture down the middle of a piece of plastic wrap, fold up the edges over the butter and roll the mixture into a log shape.
Refrigerate until firm.
Slice the butter into rounds.