gailanng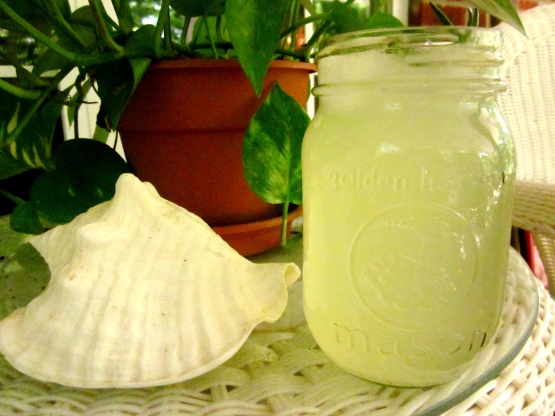 Baltimore Style magazine, May/June 2002. I'm a fresh-squeezed lemonade aficionado, so it took me a long time to embrace this recipe from my friend Madeline Wajda, a master gardener and chef who runs Willow Pond Farm in Fairfield, Pa. Over time, however, the frozen lemonade concentrate delivered a more consistent result. If you prefer, simply add the rosemary syrup to your own fresh lemonade recipe.

This beautiful Easter day, I paused to 'smell the roses' and refresh with rosemary lemonade. I began contemplating the many, many changes I've seen in my day. What I know is that I don't like a lot of fast change. On the other hand, loose change would be okay. My hope for future change is one that will put me back in style in about 10 years or less. Overall, the best change is good change.
3

tablespoons fresh rosemary, finely chopped
1⁄4 cup sugar

1

cup water

1

(12 ounce) can frozen lemonade concentrate, thawed

3

(12 ounce) cans water
Mix rosemary, sugar and 1 cup water in a saucepan over medium heat. Bring to a simmer and cook for 5 minutes. Strain into a bowl and set aside to cool. In a pitcher, mix lemonade concentrate with 3 cans of water. Add the cooled rosemary/sugar mixture. Serve over ice, garnished with sprigs of fresh rosemary. Makes 2 quarts.