Pamela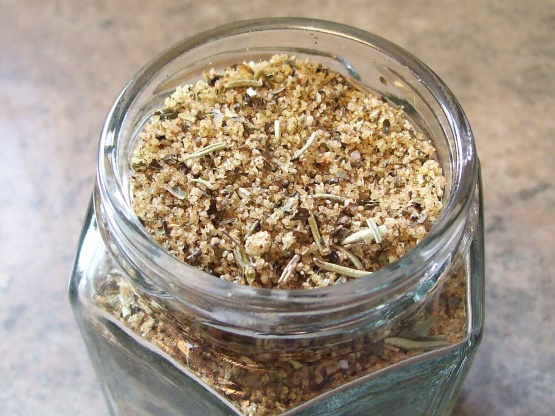 Perfect blend for the BBQ lover. Makes a great addition to a BBQ gift basket!
Measure all ingredients into a bowl and stir to combine. Spoon into a small jar or small ziploc bag. Makes 1/3 cup.
To use: rub on beef, lamb or poultry. Let stand for at least 30 minutes before cooking. Best if rubbed on meat 4 hours prior to grilling or baking.