Rita1652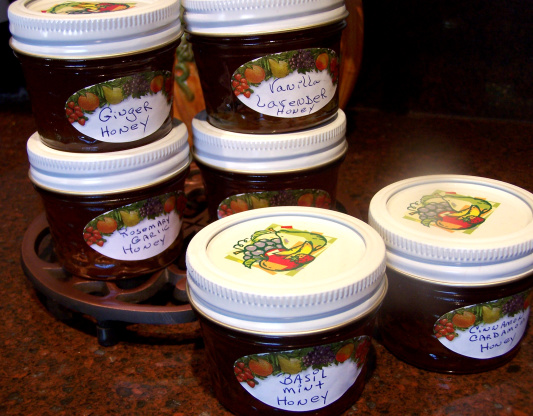 On warmed brie or used to season pork or chicken. Try it added to marinades and barbecue sauces.
Place honey in a double boiler with water in bottom. Squeeze rosemary leaves to release flavor and add to honey.
Add garlic to honey.
Bring water to a boil; bring honey to 185 degrees F and keep at 185 degrees F for 10 minutes.
Remove from heat and let stand for 10 minutes.
Strain while still warm.
Place in sterilized jars and cap.