Calee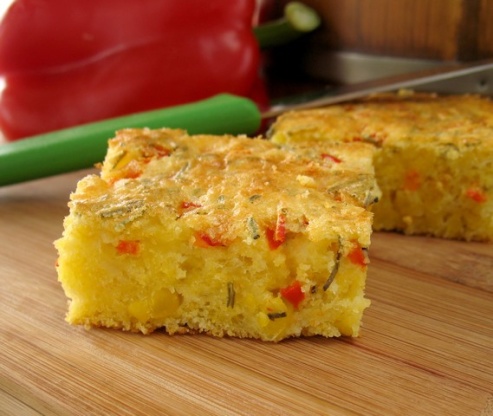 Rosemary and shallots add a unique and delicious flavor.

Top Review by Calee
Jazzed up cornbread!! I love cornbread and the rest of my family are not so, but this has got their attention. Full of flavor and we all love rosemary and its just perfect in this recipe. I used my last box of jiffy but can't wait to get some more. I would like to try making this in a 8x8 pan to get a thicker cornbread in a 9x9 glass baking dish mine baked for 30 minutes at 300 and the full 20 at 325. I found raising the temp to 325 browned the top just perfectly. Thanks for sharing this recipe.
Spray a 9x9-inch square pan with non-stick oil and coat with granulated sugar.
In a mixing bowl, combine all ingredients and mix thoroughly.
Pour mixture into cake pan and bake in a preheated oven for 30 minutes at 300 degrees F.
Raise temperature to 325 degrees F and bake an additional 20 minutes.