Rosemary Chicken - Low Carb

This recipe came from my MIL, it is so simple and so delicious. Great for those low carbing. I often double the sauce ingredients, we pour it over the chicken & sides after its done.
Directions
Preheat oven to 375.
Mix all ingredients in a small sauce pan and heat on med-low until butter is melted, stir and set aside.
Place chicken skin side down in a baking dish (choose a baking dish that the chicken fits in snuggly).
Pour the sauce over the chicken.
Bake for 30 minutes.
Turn chicken over, baste& bake 30 more minutes or until top is crisp& chicken is cooked through.
Serve it with Rice& steamed veggies.
If low-carbing just skip the rice, pour the sauce over the veggies, so good.
I have made it with boneless skinless breasts, it's still good, we just prefer it this way (be sure and adjust the baking time).
I have never substituted real garlic for the garlic juice and personally wouldn't, but you can try.
BUT- If you have never tried garlic juice I highly recommend it, it is different than real garlic, it gives a wonderful flavor!
Reviews
Most Helpful
This chicken was ok. It was easy to make (after I found garlic juice!) and looked very good. However, there was just too much rosemary in the sauce and that was really the only flavor we could taste.
My family liked this and ate all four chicken breasts that I cooked. Also, the chicken was very moist. However, we thought the dried rosemary kind of overpowered the other ingredients. Thanks for a quick and easy weeknight recipe, HeidiSue!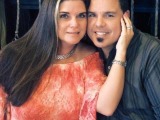 My family loved this! I am on a low carb diet and it's hard to find things that everyone can eat and like! I used Tapatao hot sauce in place of the Tabasco and two cloves of garlic minced. It was soooo good. No Leftovers tonight!