Rosemary and Garlic Green Beans(2 Ww Points)
Nimz1466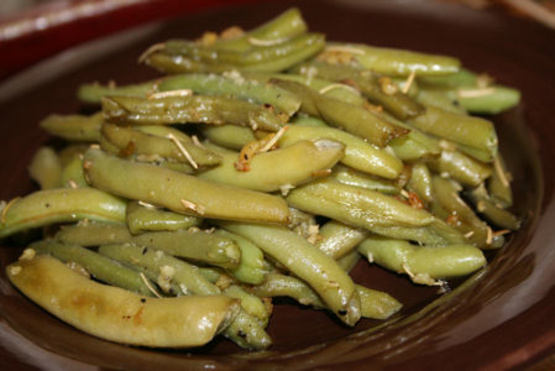 two weight watcher points per serving! Iam sure you could also use fresh green beans. UPDATE: 3-09-it has been brought to my attention that the olive oil ingredient was entered in wrong. 1/4 cup, would have made these 4 points each. it is suppose to be 1/8 cup. sorry for the inconveience.

I made this exactly as written, using whole green beans (I think cut ones might've been better), and cooking the dish on medium heat. It came out all right, just nothing particularly spectacular. I do like the idea a previous reviewer had about lemon juice, so if I make this again, I'd definitely try that idea in order to jazz it up.
Thaw green beans in a colander. Put olive oil, garlic, rosemary and salt in a skillet or stir-fry pan and mix. Add green beans. Stir-fry until beans are just softened. Serve immediately.