Rosemary and Feta Chicken With Bow Tie Pasta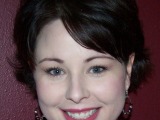 This is a great dish for company and like most dishes, is really, really good the next day!
Make and share this Rosemary and Feta Chicken With Bow Tie Pasta recipe from Food.com.
Directions
Cook pasta according to package directions and transfer to a large serving bowl.
While pasta is boiling, cut chicken breasts into 1/4 to 1/2-inch pieces.
In a large skillet, sauté chicken pieces in the olive oil until cooked through. Add to pasta and mix. Add peppers, garlic and pepper flakes to pan, cook 2 minutes stirring frequently.
Add olives, tomatoes, chicken broth, rosemary and a pinch of salt. Bring the mixture just to a boil. While waiting for liquid to boil, sprinkle cheeses over the pasta and chicken. Pour boiling contents of saute pan over the chicken and pasta and toss.
Toss and top with parmesan.