Rosehip Tea With Cranapple Lemon & Honey (Hagebutten Tee)
BecR2400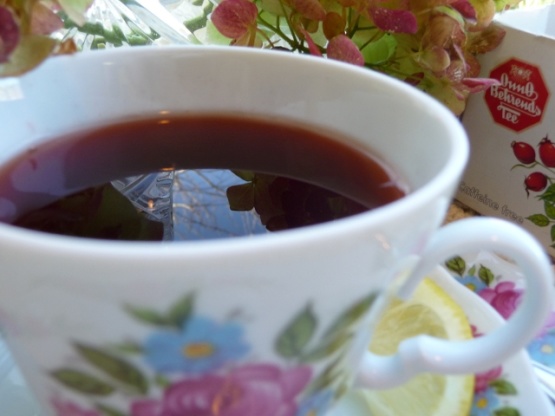 Delicious, healthy and comforting rosehip tea with added cranberry and apple juice, lemon and honey. Enjoy! Rose hips (Hagebutten) are a wonderful source of vitamin C.

Awesome! I loved this tea very much. I like the tea and juice together. Very simple ingredients and an easy process. I loved it. Made and Reviewed for New Kid on The Block tag - Thanks! :)
Place tea bag in a large mug; pour in 4 ounces boiling water. Let steep for 10 minutes; discard tea bag.
Heat the cranberry and apple juice and pour into the mug of tea. Stir in the fresh squeezed lemon juice and the honey, to taste. Garnish with a lemon slice.
Serve hot or iced (if serving iced, you may skip heating the juices). Enjoy!