loof751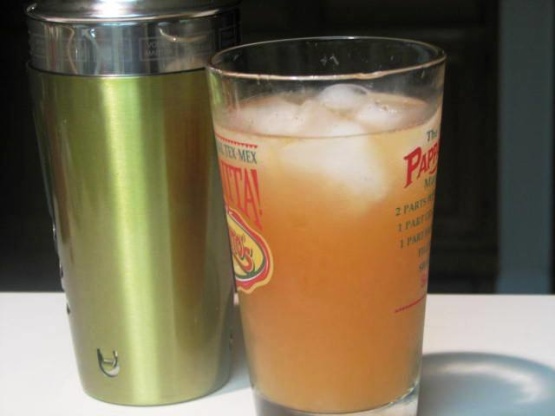 A sweet name for a tart cocktail - vodka, lime juice and grapefruit juice smoothed out with a little Triple Sec. I prefer Skyy vodka but use what suits your taste and budget.

This was so refreshing on a warm summer's evening. My husband and I normally don't have mixed drinks, but the weather was so nice and we wanted something cold, citrus-y and refreshing to drink on the patio. This fit the bill. I added a sprig of fresh lavender to my drink and it really complimented it. It's tart but not bitter - just fantastic!
Fill an 8-ounce glass with ice and add grapefruit juice.
In a cocktail shaker, mix vodka, lime juice and Triple Sec. Strain on top of ice and grapefruit juice.
Stir gently.
Sit back, relax and sip.