Rose Water or Orange Blossom Pancakes
Annacia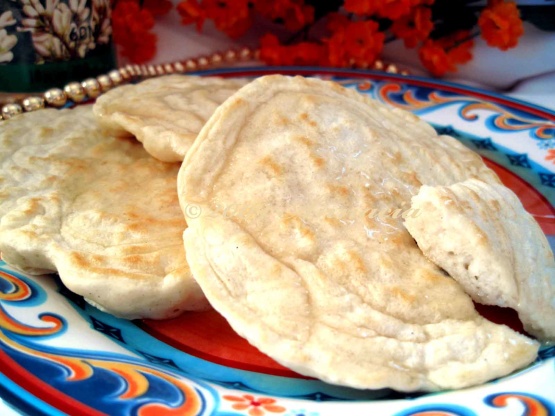 This is a nice change from your ordinary pancake. The cardamon goes nicely with the rose water while the cinnamon is a nice addition to the orange blossom water. Note: I have not tried this recipe. It seems that it batter would be dry the way it is listed. Water may need to be added to the mixture.

Nice I used a buckwheat pancake mix to be gluten free and just followed the box on liquid amounts so they were perfect that way. I also combined this recipe with recipe#362383 using rose water, freshly ground cardamom and unpasturised local liquid honey. I had to cook them in canola oil as I didn't have any almond oil but I think that would taste delicious. Made for RAMADAN TAG 2012!
Mix the flour, baking powder, cardamon (or cinnamon), sugar, and salt in medium bowl.
Beat the egg, honey, rose water (or orange blossom water) and oil together in small bowl. Then combine the egg mixture with the dry ingredients. Stir until well blended.
Note: 1/2-1 cup of water may need to be added to the batter to get the right consistency.
Pour a small amount of almond oil onto griddle then heat. Ladle a small amount of the batter onto the griddle.
Smooth into a circle then fry until bubbles appear and edges are dry. Flip over & continue to cook until the other side has turned golden.