Boomette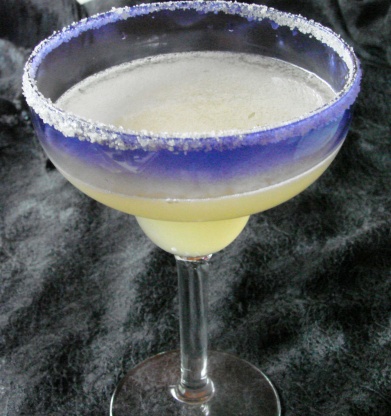 DH and I made these margaritas last night, which I found in the April 2009 edition of Bon Appetit. They are credited to the bistro, Stack, inside The Mirage in Los Vegas. I thought these were really good. I liked how they were not overly sweet. Using a good tequila is important. I used Don Julio in my first one (that DH brought back from Mexico several years ago) and when it ran out, I tried it with Hornitos Plata. I could definitely tell the difference (the Don Julio being smoother), but both were nice. DH suggested using a Reposado. Enjoy.
Sprinkle sugar on small plate. Run 1 lime slice around rims of 2 Martini glasses; dip rims into sugar to coat.
Fill cocktail shaker with ice cubes. Add tequila, Grand Marnier, lime juice, and rose water. Shake well.
Strain into prepared glasses.
Garnish drinks with remaining lime slices.