Roquefort and Walnut Sauce
Zurie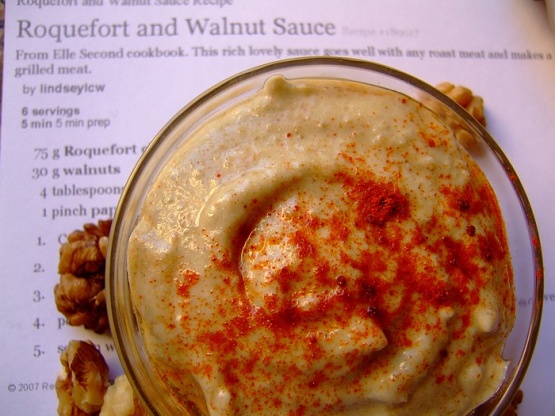 From Elle Second cookbook. This rich lovely sauce goes well with any roast meat and makes a different sauce for grilled meat.

Holy Cow, this stuff is GOOD!!! So simple and quick to make - we spread it on toasted croutes.
Crush cheese with fork.
grind walnuts to a fine powder in processor.
add the cheese and mix together in processor.
pour in the oil very slowly, as if making mayonnaise, until a thick sauce is achieved.
season well and stir in the paprika.