Rootin' Tooin' Sweet & Sassy Sauce
flower7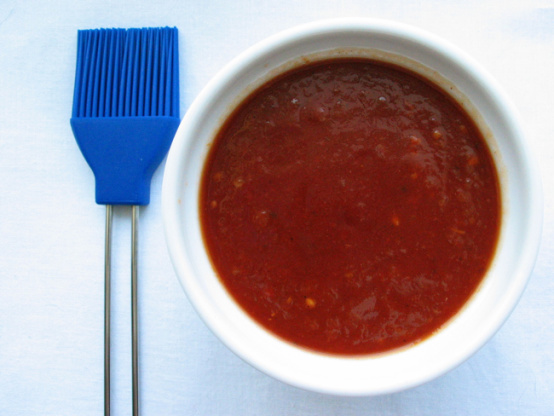 Shhhh. The secret ingredient in this quick cooking sauce is root beer! This is a sweeter style sauce, but still very versatile. Stir into pulled pork for BBQ style sandwiches, use as a glaze on grilled chicken breasts or even wings. It is ideal for last minute gifting. Presented in a canning jar with a silcone basting brush or grilling tools it makes a nice hostess gift. Created for the Craze-E Contest --Gift Ideas.
Top Review by PaulaG
The recipe was reduced by half, using an 8 oz can of tomato sauce. The root beer happened to be sugar free and the sugar was reduced by approximately 1/3. The full amount of sugar would have made this way to sweet for us. The sauce was thick and delicious on barbecued salmon burgers. Good luck in the contest.
Mix all ingredients into small saucepan.
Bring to boil & then reduce to a simmer. Cook until thickened approx 15-20 minutes.
Use immediately or store in refrigerator tightly sealed after chilling.