jonesies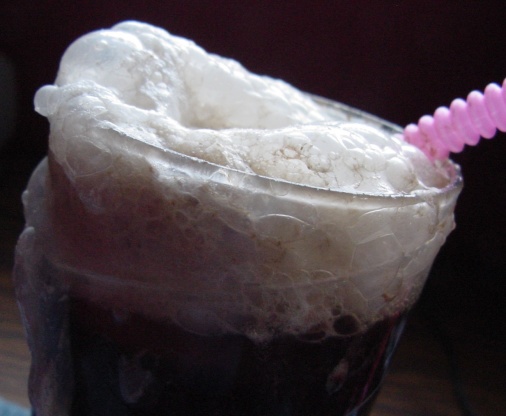 Ah, the simple pleasures of life!

Thanks for posting Sharon! These were a fun addition to a birthday party. The perfect simple treat. We used A&W rootbeer and Breyers all natural vanilla ice cream in Solo square cups. They were enjoyed by all. Easy, fun, and portable. Enjoy ChefDLH
Place a large, well packed scoop of vanilla ice cream on the edge of a fountain glass or other tall drinking glass.
Fill the glass 3/4 full with root beer.
Set the fountain glass on a salad plate, for overflow.
Serve floats with straws and parfait spoons.
When you are ready to enjoy the floats, knock the ice cream into the root beer and watch it fizz up as the ice cream floats.
Ah, the simple pleasures of life!