Rita1652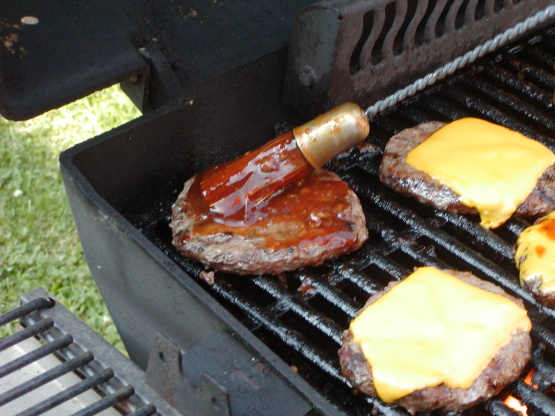 This is a great BBQ sauce which is quick and easy to make! Use it on grilled chicken, steak, ribs, pork or burgers! Your kids will love it!

I found the sauce to be nice and BBQ like, however, there wasn't a really strong flavor of Rootbeer or any other flavorings that went it. However, it is still good, and easy to make!
Combine all ingredients in heavy medium saucepan.
Bring to boil over medium heat, stirring occasionally.
Reduce heat to medium-low and simmer until reduced to 1 1/2 cups, about 20 minutes.
If sauce isn't desired personal preference thickness, add some cornstarch mixed in water to thicken it up.
Cool slightly.
Transfer to bowl.
Cover and refrigerate.
(Can be made 2 weeks ahead; keep refrigerated.).