Ron's Famous Clam Dip for Purists

This is a favorite recipe of my DH's. It's fast and tasty. He makes it frequently for most social gatherings, most often serving with kettle chips. He says it doesn't scale well, so if you'd like to double the batch, make two separate batches, then add them together.
1 (6 1/2 ounce) can minced clams with juice
1 (8 ounce) package cream cheese
Directions
Drain clams, reserving juice.
Slowly blend cream cheese and clams together in mixer.
Thin to desired consistency with reserved clam juice (DH uses it all).
Chill until ready to serve.
Reviews
Most Helpful
How easy can you get!! This is very tasty for really no ingredients. I was thinking it would need something like garlic or salt or just something else... But there is no need for anything else. I served ours with dip chip and didn't use all the liquid so mine was more on the thick side. Yummy! Thanks for posting. :)

This recipe made it into our Book #231450. 5/21/08 - Simple and delicious served with saltines! I just put the cream cheese and the entirety of the can of clams into the food processor and wha-la! This is a great dip that is quick to make with minimal ingredients that is perfect for unexpected company. Thanks for posting! :)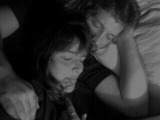 I, too, was thinking about adding some other ingredients, but after I tasted it as written it needed nothing! Thanks for posting!