Prep 10 mins
Cook 10 mins

This is an original recipe of my DH's inspired by his former Mexican co-workers when he worked in Gilroy, California (garlic capital of the world!). This recipe will scale 1 to 6 servings; this recipe serves 6, i.e., one relleno per person.
Directions
Separate eggs.
Beat egg whites until very firm.
In small bowl, mix flour, water, and egg yolks together with a fork or spoon.
Fold yolk mixture into egg whites (tip: pre-mix some egg white with yolk mixture first -- amount fits in small bowl, fold into egg white bowl).
Slice brick of Jack cheese into long wedges. Stuff 6 whole chiles with cheese wedges, being careful not to break the chile. Dice and reserve any remaining for sauce.
Heat oil in large fry pan.
Spoon batter into the hot oil -- this is the "bed" for a stuffed chile in the next step.
When batter is cooked enough to support a whole chile, lay a stuffed chile on the "bed". Spoon more batter on top of chile to cover -- this is now a chile relleno.
Spoon some hot oil over the relleno in order to firm batter (i.e., to cook the top of the chile relleno to make it stable for turning).
Flip the relleno over and cook until golden.
Place cooked relleno on large platter and keep warm while you repeat these steps for each stuffed chile.
Once all the rellenos are done, continue to keep warm while you prepare the sauce.
Sauce:.
Cook onions in butter in saucepan.
Add a tablespoon of flour, cooking for a minute or two.
Add chicken stock and chili sauce and bring to the boil. Add remaining chopped green chilies or optional diced chiles to sauce at this time.
Pour sauce over rellenos and serve with shredded cheese and sour cream.
Most Helpful
We didn't make these, but we enjoyed the pleasure of watching Ron make them, and us all eating them! We visited mersaydees and Ron in July 09' and had a great time. This recipe is very authentic and totally rocks! :)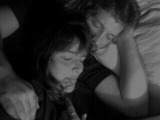 Delish! I made this for lunch today and loved it! I used mozzerella cheese(what I had on hand). The sauce was nice too!

So good! Light and fluffy batter compliments the mild chili flavor, and its warm color is appetizing on the plate. We found most of the chilis in the can already broken, but improvised and it came out fine. Technique is a little intimidating to a newcomer, but in fact it was not hard to do, and well worth a try. Made for PRMR Aug. 2008.