Ronague Bay Cocktail (Isle of Man)
loof751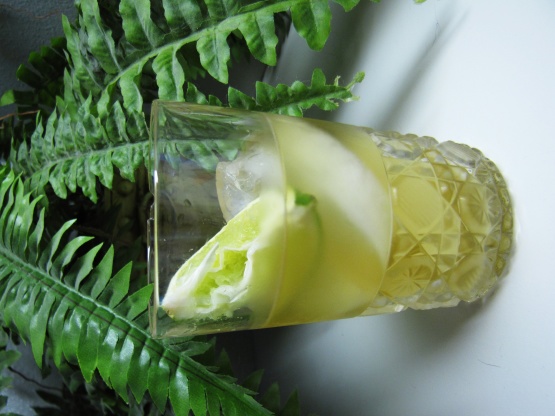 From Isleofmanfood.com. Posted for ZWT6. A note about the whiskey: Manx whiskey was Scotch whisky that was imported to the Isle of Man, redistilled, and bottled without further aging. A 1997 court order now prohibits this product from being labeled "whiskey;" it is now sold as ManX Spirit. Scotch whisky or Irish whiskey may be substituted.

Nice little drink -- and much more interesting than my normal whisky and water. I made half a drink, without the sugar. Let the ice melt a bit before drinking, so it wasn't too strong. Very refreshing. By the way, Chocolatl has already mentioned it, but just so everyone remembers -- when British recipes refer to whisky -- they never mean bourbon. Thanks for posting.
Fill a long glass with the ice.
Put whiskey, lime juice and sugar in a shaker.
Shake well.
Pour over ice.
Garnish with Lime slices.