Romaine Hearts With Sourdough Croutons and Parmesan
Debbwl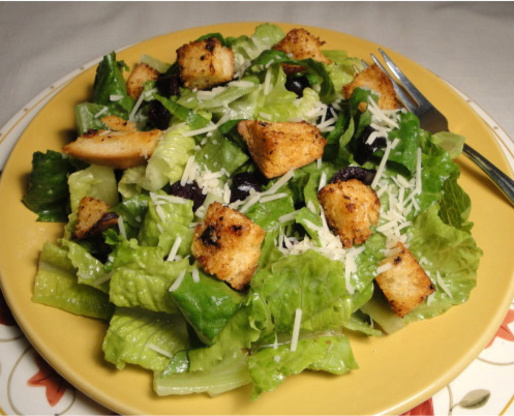 There is a tangy lemon vinaigrette that coats the leaves and mixes with the Parmesan cheese to make a lovely salad adorned with the sourdough croutons which provide crunch and a good garlic flavor! Adapted from Fields of Greens restaurant cookbook.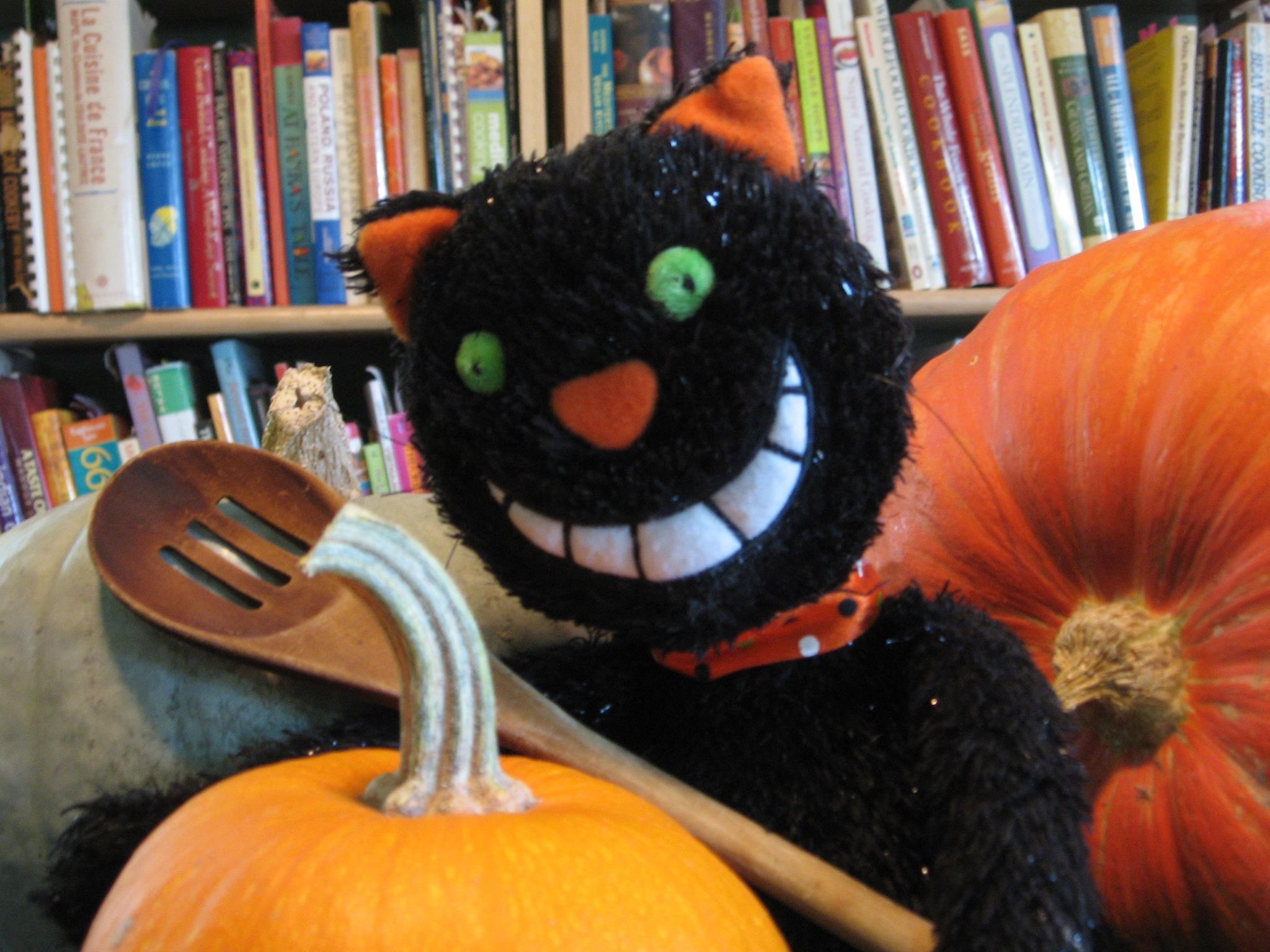 Wonderful! This was a tangy tasty salad. It was easy to make but you feel like you're eating in a fancy restaurant. I couldn't stop eating the croutons before I had the salad mixed up. I may have to make some just to snack on. I used pimento stuffed green olives and whole wheat sourdough. Darn it I forgot the pepper....guess I'll just have to make it again. Freddy Cat says hi! Made in honor of Sharon's husband via kittencalskitchen.com.
Discard the tough outer leaves from the romaine and use the whole leaves and hearts. Wash the leaves and dry them in a spinner, or pat dry with a towel. Wrap loosely in a damp towel and refrigerate.
Preheat the oven to 375*F.
Add the garlic to 1 tbls. olive oil and toss with the cubed bread. Spread the cubes on a baking sheet and bake for 7-8 minutes, until golden brown. Set aside to cool.
To make the vinaigrette:.
Combine everything but the oil, then whisk it inches The dressing should be very lemony and bright. This makes about 1/2 cup.
When you are ready to serve the salad, place the lettuce in a large bowl. Add the olives and toss with the vinaigrette, coating all of the leaves.
Add the croutons and Parmesan cheese and toss again. Sprinkle with freshly ground black pepper and serve. Don't forget to enjoy! :).