Rolled Oats and Pecan Pancakes
loof751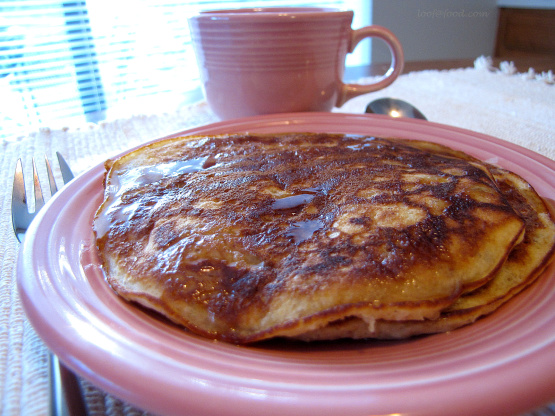 Sliced apples and chopped pecans are a favorite topping for these hearty pancakes.
In a food processor, combine whole wheat flour, all-purpose flour, rolled oats, cornmeal, baking powder, baking soda and nutmeg.
Add butter and process until mixture resembles coarse meal.
In separate bowl, beat eggs and buttermilk, then beat in honey.
Stir in flour mixture and stir until well mixed. Fold in pecans. Let stand for 5 minutes.
Ladle onto hot griddle coated with cooking spray. Cook each side until golden brown.
Serve with apple topping.