Bayhill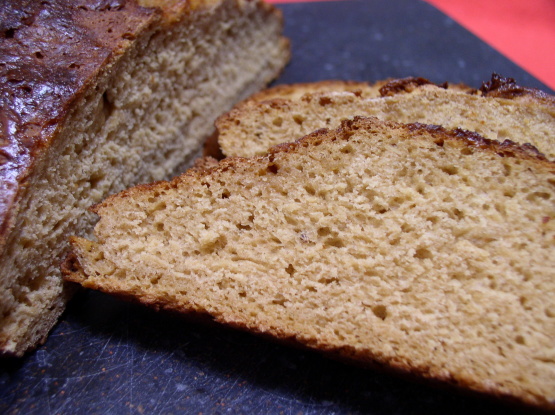 Oh my goodness - I'm reading some of these reviews and I just realised that Americans and British are used to that fluffy white bread - this is a GERMAN recipe - it IS A DENSE BREAD - THIS IS NOT A LIGHT & FLUFFY BREAD Please don't expect this to come out tasting like "Wonder bread" with Rye flavor. This is a recipe for TRUE, AUTHENTIC Rye bread - it's going to taste different from what you buy packaged in the store that was mass produced in a factory, please remember that. Just wanted to let everyone know before you invest money and time into this what to expect. Thanks!

Awesome! The only changes I made were adding 1 TBS of caraway seed and swapping the sugar for slightly less honey, which is all I had on hand. Wonderful! I don't like fluffy, cloud-like bread. Save that texture for white breads and rolls. When I want rye or whole grain, I want hearty. This bread perfectly fits the bill. My husband loves rye, so I make several different versions to change it up. This is the first rye I've made that I personally love and would probably take even over my favorite whole wheat. It also responded perfectly during prep--I didn't have to cross my fingers and hope the dough would raise properly. Thanks for posting such a great recipe!
Dissolve yeast in warm water.
In a large bowl combine milk, sugar, and salt.
Use a mixer to beat in molasses, butter, yeast mixture and 1 cup of rye flour.
Use a wooden spoon to mix in the remaining rye flour.
Add white flour by stirring until the dough is stiff enough to knead.
Knead 5 to 10 minutes, adding flour as needed.
If the dough sticks to your hands or the board add more flour.
Cover dough and let rise 1 1/2 hours or until double.
Punch down dough and divide to form 2 round loaves.
Let loaves rise on a greased baking sheet until double, about 1 1/2 hours.
Preheat oven to 375°F.
Bake for 30 to 35 minutes.
Makes 2 round loaves.