gerry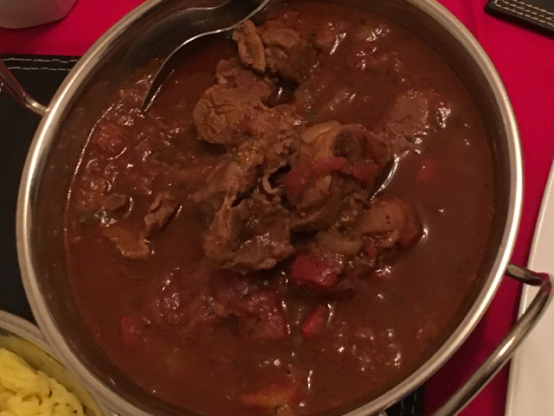 Another version of the recipe that I posted, before. This version has no lemon juice so is smoother. The use of ghee helps give the dish a touch of class. This version is for STARDUST. So try it and post me another review. Please.
This was a super tasty dish! Really impressed by it. Yum yum. I did make some alterations for my own tastes, I added an extra tsp of cumin, chilli and turmeric and it was perfect medium spice for me. I would like to try making this into a lower fat version as I'd live to have it more often but it is very fattening. Next time I will use sunflower oil at the beginning and use only ghee to blend with the garam masala I will also use yoghurt or single cream in place of double cream. Instructions could have been a little clearer (I peeled my tomatoes before adding them!) but was delicious nonetheless!
Melt two tbsp ghee over medium heat and fry the meat till it changes colour, remove from the pan.
Lower the heat and fry the cumin, coriander, turmeric, chilli powder, ginger and garlic for 1 minute.
Raise the heat to medium and refry the meat with any juices for 3 minutes.
Add the onions and stir fry for 5 minutes.
Add the tomatoes and tomato puree cook for 2 minutes.
Add the salt and water, bring to the boil and simmer till meat is tender approximately 1 hour.
Stir in the cream and turn off the heat.
In a small pan melt the remaining ghee and fry the garam masala stir and add a tbsp of the meat sauce to the pan stir and add to the meat.
Garnish with the coriander leaves.
Serve with Cumin rice, a vegetable dish, chutney and pappads.