Boomette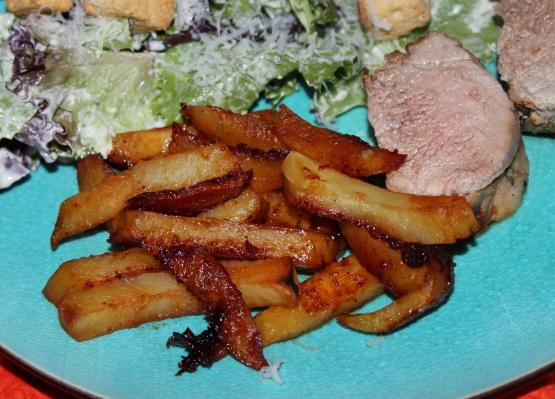 A new twist to the oven baked fries. These fries are coated with a sweet and savoury sauce that will make you wanting more.
Preheat oven to 400 degrees.
Wash and slice your potatoes.
In a saucepan, melt your butter and add in remaining ingredients. Stirring constantly.
Once sauce has warmed up, pour over sliced potatoes and place on a parchment lined or well greased baking sheet . (They will make a mess and stick to the sheet!)
Bake at 400 degrees for 45 minutes or until potatoes are tender.
Note: I've also wrapped the potatoes up in aluminum foil and cooked them on the BBQ. You just need to keep checking for doneness.