ckbr333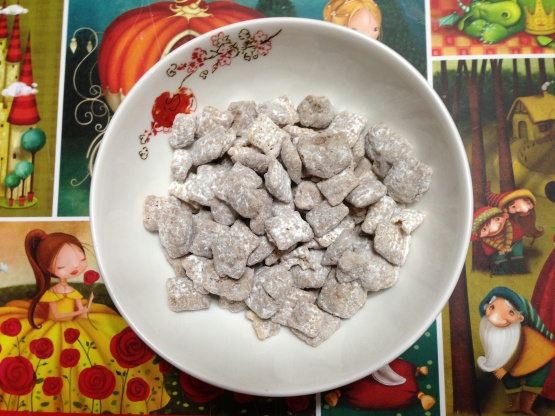 A twist on the original. Have yet to try this. May need to dust with powdered sugar to keep it from being too sticky?

This recipe is a great idea but the directions don't work. I tried to contact the poster before writing my review but haven't heard back. I've made this twice and with my changes, it is delicious. Melt the marshmallow creme with the butter and the chocolate chips. Pour over the cereal, add the nuts and add 3-1/2 cups of powdered sugar. I also doubled the nuts but I think it woudl be good without them as well. Otherwise it is too sticky and clumps. With these changes, it is delicious and addictive. Made for P-A-R-T-Y 2009!
Melt butter and chocolate together.(in microwave or on the stove).
Stir in marshmallow cream.
Toss with a box of Chex cereal until well coated.
Toss with nuts.