Sara 76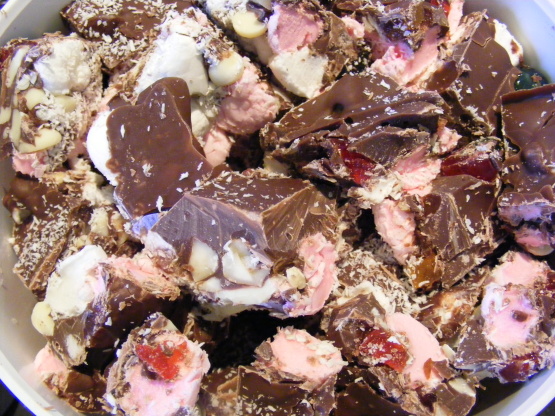 This is one of my favourites! It's one of those things that once I start eating it, I go back for "just one more piece" until it's all gone!
Sprinkle half the coconut over the base of a foil lined slice tin.
Top with marshmallows, white choc chips, nuts, cherries, and remaining coconut.
Melt chocolate, and pour evenly over mixture in slice tin.
Put it in the fridge until it sets, and break it into pieces to serve.
It keeps really well in an airtight container in the fridge.