Rocky Mount, Nc BBQ Chicken (Sandwiches)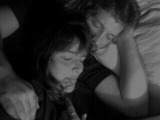 Sweet and sticky with a kick of heat, this easy recipe is quite common around parts of eastern NC. This recipe is always grilled outdoors as the vinegar in the air is quite strong at times. It is traditionally eaten between two slices of white bread, eating around the bone to keep your fingers clean, and no worries about biting into a napkin!
Directions
Do this a day or two before to meld flavors: Put crushed red pepper into the vinegar bottle (using a shaker type bottle or punch holes into the vinegar cap with a knife or fat nail). How much of the crushed pepper you let out onto the chicken is up to you, dependent on how big the holes are.
This recipe is normally cooked with the grill lid off. Place chicken pieces on the grill, and sprinkle the red pepper vinegar onto the chicken and also frequently during cooking and flare-ups. Continue cooking until chicken is cooked thru, turning occasionally. About 45 min to 1 hour.
When the chicken is thoroughly cooked, baste both sides of chicken with the honey mustard sauce. cover grill and cook for an additional 2-3 minutes.
Serve between 1-2 slices of white bread and eat sandwich style around the bones.
Most Helpful
This chicken was great (skipped the bread). My honey mustard sauce was heavy on the honey (ran out of mustard) -- delish! Thanks for sharing!
I made this without the bread, and added some Cavendar's Greek seasoning rubbed under the skin of chicken leg quarters. I cooked outside on a charcoal grill and it was fabulous. I did try to kill the flare-ups with the vinegar mix, but ended up having to use water and put the cover on the grill for a bit. But that just made for a great smokey taste. This was great. Made for PRMR tag.

I changed the recipe a bit as I only had a turkey leg. I removed the meat from it and cut it into chunks, then carried on with the recipe as before. As the pieces were quite small I served it with mashed potato and veg rather than bread. I loved the sticky honey mustard sauce. Thanks!