Tisme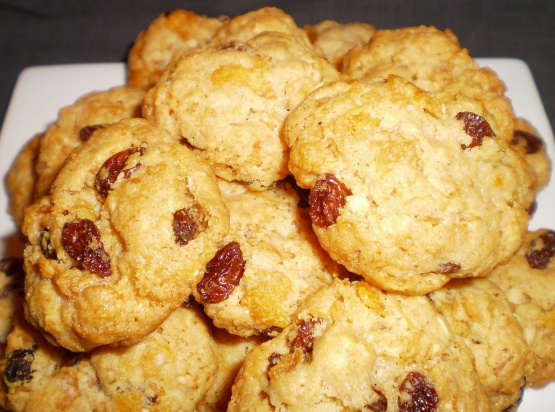 Actually, they are cornflake cookies!!!! I am posting so I can't lose the recipe, which I cut off of the side of a box of cornflakes.

Top Review by Tisme
This is a very easy recipe to make.
I followed exactly and using sultana's and these little cakes turned out wonderfully well.
One thing I will do next time is when mixing in the remaining ingredient's (after creaming the butter and sugar together) I will add the cornflakes last, as they did tend to bteak up quite a bit when mixing, and adding at the end they may not break up as much.
Great little cakes djmastermum, not too sweet, crunchy and so very tasty.
This will be a great one for the lunch boxes!
Preheat oven to 180°C.
Cream butter and sugar.
Add remaining ingredients.
Mix well until mixture resembles a stiff dough.
Place heaped teaspoons ( or 1 tablespoon if you want large cookies) of mixture on baking paper lined tray, forming rocky shapes.
Bake approxamtely 15 minutes.
Allow to cool before slightly removing from the tray.