diner524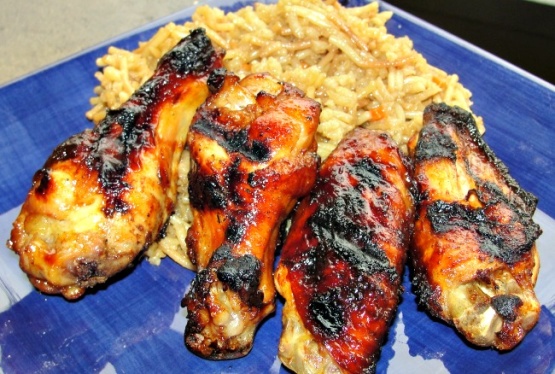 Baked Chicken Wings, not fried! Oriental style sauce....great ball game watching snack! These are called Rochester WIngs because they supposedly originated in Rochester, NY.
These are wonderful wings!! I like the Buffalo Wings, but also enjoy different flavored wings, unlike my DH. I scaled this back to make enough for me, at lunch. I served them with some rice and it was so good, and such a change to my normal lunches. Thanks for sharing a great recipe.
Combine all ingredients except the chicken wings in a large heavy-duty ziplock bag. Add the chicken wings; seal bag securely, and place in a large bowl. Marinate in the refrigerator for 8 hours, turning occasionally.
Remove chicken wings, reserving marinade. Place chicken wings in an ungreased 15x10x1 jelly roll pan. Bake, uncovered, at 325 degrees for 1 hour or until done, basting frequently with the reserved marinade. Serve warm.