MA HIKER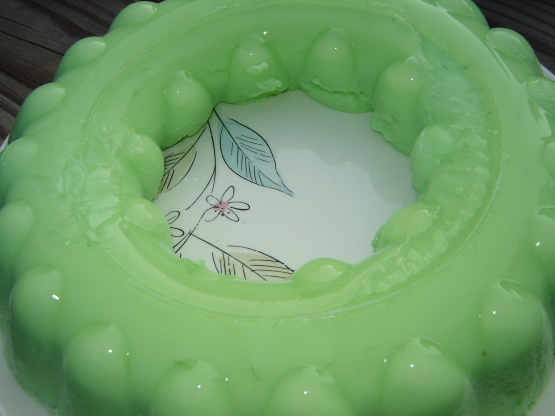 This has been my daughter's favorite Jello since she was an infant. My Mom made it at every holiday meal for her...now that Mom's gone I carry on the tradition. It is very light and very tasty!

Top Review by Nelly
Robyn, I thought your recipe was was very quick, very easy and very delicious. Topnotch!!
In large bowl, mix Jellos and boiling water until Jello is dissolved.
Cut cream cheese into cubes and place in blender.
Pour Jello mixture over, cover (HOLD ONTO COVER) and blend until well mixed.
Pour into a 3 quart Jello mold.
Put pears (juice and all) into blender-- whirl until smooth.
Pour into mold with Jello mixture--stir gently to blend.
Put into refrigerator until set.