Debbwl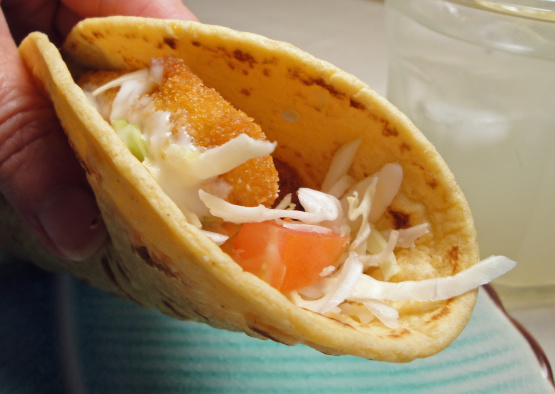 I'm posting this recipe by popular request. It is an easy peasy recipe using readily available ingredients. Give it a try! You'll be surprised at this new and delicious way to use fish sticks.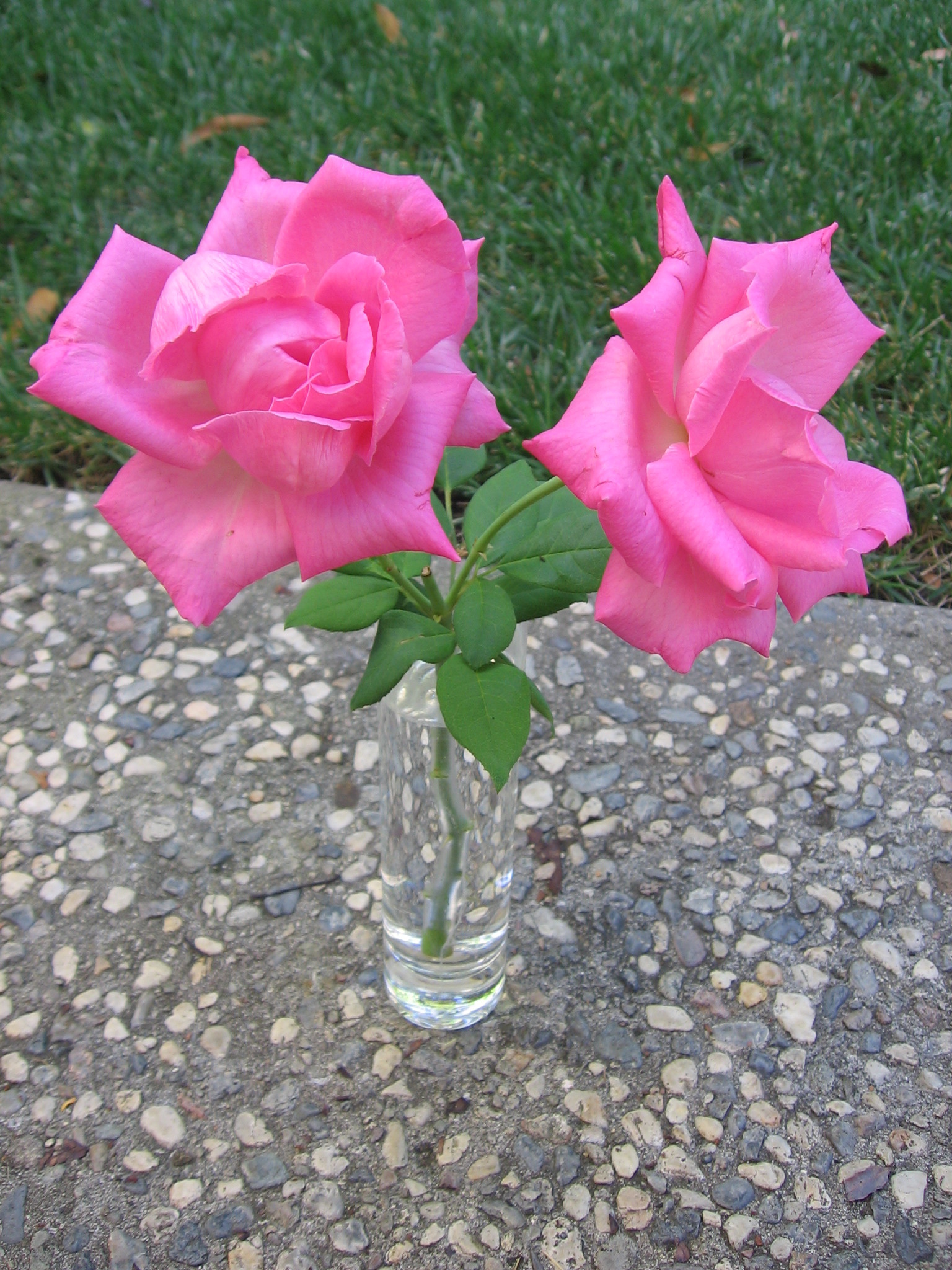 Top Review by Maito
First time we ate this at dinner, I would have given it 4 fours, but when I ate the leftovers I used tartar sauce instead of ranch (as another reviewer did), and it brought my rating up to 5 stars. I used Trader Joe's jalapeno tartar sauce, so it gave it a nice kick, and it was really the bomb with it. The base recipe is really easy and contains great ingredients. Any way you make it, you will enjoy it.
10

frozen fish sticks (use your favorite brand) or 10 fillets (use your favorite brand)
coleslaw mix (just buy the shredded cabbage and carrot mix in your local grocer)

1

diced roma tomato
steamed tortilla (I prefer steamed corn tortillas but flour tortillas are delicious, too)
ranch dressing
Cook the fish sticks according to package directions ( I prefer the Gorton's Beer Batter brand) but use whatever you have.
Mix about two cups of the shredded slaw mix with the diced roma tomato and toss until combined.
Place a fish stick or two with a couple of pinches of the cabbage/tomato mixture with a big squirt of (about 1 TB) of Ranch dressing into a steamed corn or flour tortilla.
A squirt of lime juice gives them a great fresh taste if you have some.
Fold it in half and enjoy.