Robust Beet Salad by Dr Andrew Weil
ChefLee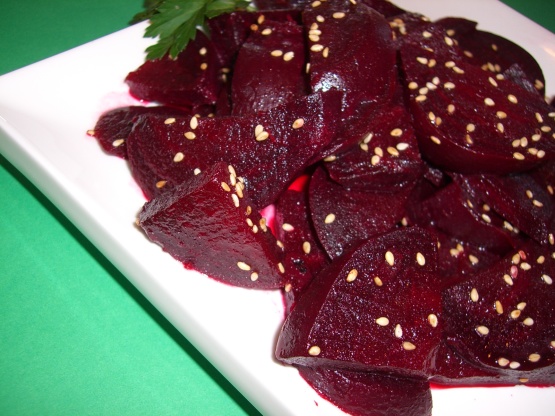 Found this online. My crowd is big on beets and big on things with a hot kick. This looks very promising. Hope to try it soon. If you don't like to boil beets, you can surely roast them instead (yum), or, if in a pinch for time, use canned beets.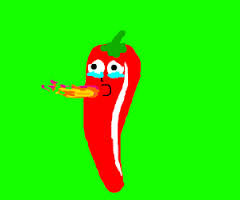 SOOOOOO Delicious!!!!!! I am gonna turn red, I love beets so much and now I have another flavor combo to eat them with!!!!! I halved the dressing ingredients because I had three beets. I added a little more wasabi and rice vinegar because it was not "robust" enough for me and a dash of soy sauce for the salt. Reading back over the recipe, I realized that I completely forgot the onion since I already had the beets at home (I guess I was too excited to eat!!) It was fabulous anyway and next time I will try it with onion too!! Finally, I garnished with a few toasted sesame seeds for fun. I love Dr. Weil, I went to see him speak at a public nutrition conference this year and he is just so smart and wonderful!!!!!! Will definitely make this again, thanks so much for posting!!!
Cut off the beet tops about an inch above the beet. In a large pot cover the beets with three inches of cold water and bring to a boil. Cover and boil over medium heat until tender, about 45 minutes.
Drain the beets under cool running water. Slip off their skins. Trim off stems and root ends and slice the beets thinly.
Combine the sliced beets in a bowl with the other ingredients, add salt to taste, and chill. Stir several times.
This salad will keep for a week in the refrigerator.