rdjaaj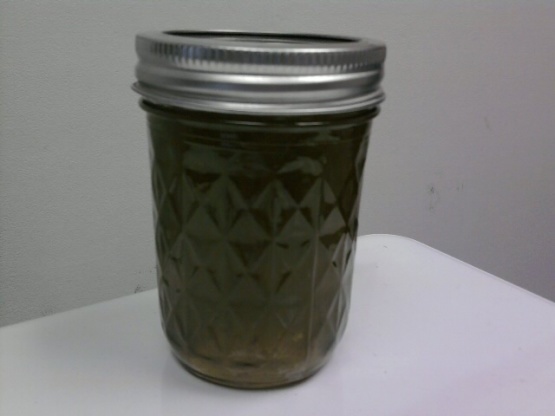 This is a nice Jalapeno Jelly recipe that is sweet but also has a good kick to it. It was a final rendering after trying a couple of differen't recipes. It's very easy to make and is delicious. Great served with cream cheese and crackers or with many differnt things like eggs, hot dogs and etc.
6

medium jalapeno peppers, washed and drained but leave everything else except for the stems

113.39

g green bell peppers or 1 medium pepper, washed drained and stems removed

473.18

ml apple cider vinegar, divided
green food coloring (optional)

1419.54

ml sugar

170.09

g Certo, sure-gell
In a blender combine Jalapenos and Cider Vinegar then puree until smooth.
Combine puree with remaining vinegar and sugar.
Bring to a boil over high heat and boil for 10 minutes stirring frequently.
Add Sure-Gell and continue to boil for 1 minute stirring constantly.
Remove from heat and skim foam if necessary.
Stir in food coloring till eye appealing.
Ladle jelly into clean hot jars, leaving ¼ inch head space.
Process using hot water bath technique.
Makes 5 (8oz) half pints.