Robbyn's Garlic Pizza Crust-Abm
Nimz1466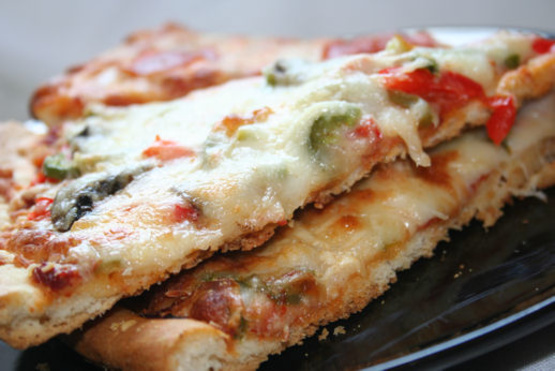 From the bread machine list on Yahoo.

Excellent thin crust pizza dough. Made 1 12 inch and 1 15 inch pizzas. My granddaughter actually made her's. The dough was very easy to work with. Loved the texture. The only change I made was only used 1 clove of garlic since I knew the grand-kids were coming for lunch. Thanks for sharing
Add ingredients to your bread machine in the order directed in your manual.
Oil baking sheets. Use fingers to press out to edges.
Makes 2 pizzas, cookie sheet size.
Makes 8 mini pizzas, pie pan size.
Notes: You can use cheap foil (disposable) pie pans to make the mini pizzas.
Bake at 425°F till golden. Cool completely, stack between layers of waxed paper in a gallon-size ziplock bag and freeze.
You don't even have to thaw them to make a pizza.