Roasting Salt Blend for Veggies or Meats
Rita1652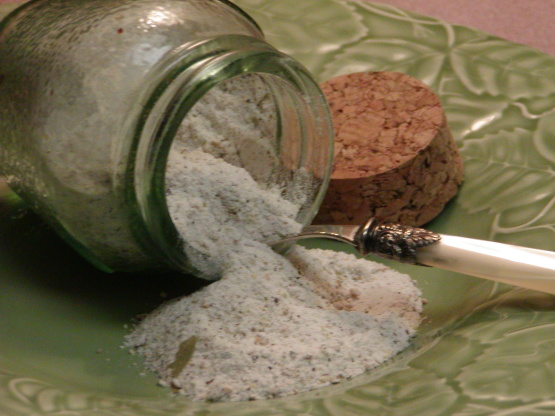 Adapted from the "The Steak Lover's Cookbook." Supposedly this originated at Gibson's restaurant.

I can't believe I've lived without this until now!I've made it two days ago and I used it on anything that requieres salt (french fries,garlic bread,roasted potatoes,chicken and dumplings).I used regular salt. Thank you for sharing this.
Combine all ingredients in a food processor or blender and blend 30 seconds until well combined.
Store in an airtight container along with your other herbs& spices.
How to use: Sprinkle some over lightly oiled veggies or meats before roasting or grilling.