roasted zucchini with thyme
awalde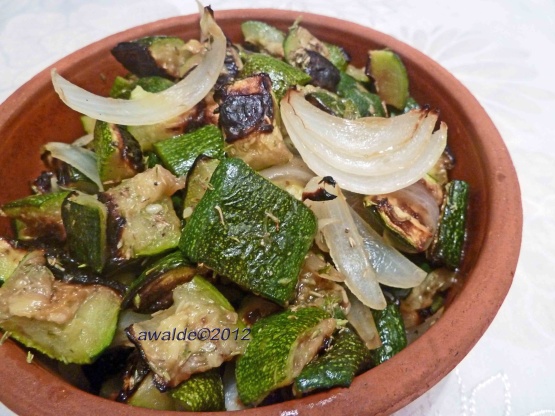 easy side dish while you're cooking the rest of the meal

Chia, this was so simple and easy. I used a roasting pan instead of a baking sheet. It was easier for me to toss the vegetables to get them coated. Thyme is one of my favorite herbs and goes well with zucchini. The flavor just comes to life. Thanks for sharing your recipe. It is so easy, I won't even need to look at a written recipe.
preheat oven to 450.
toss zucchini, onions, salt, pepper ,thyme and olive oil on a baking sheet.
roast 30 minutes, stirring halfway through.