ChefLee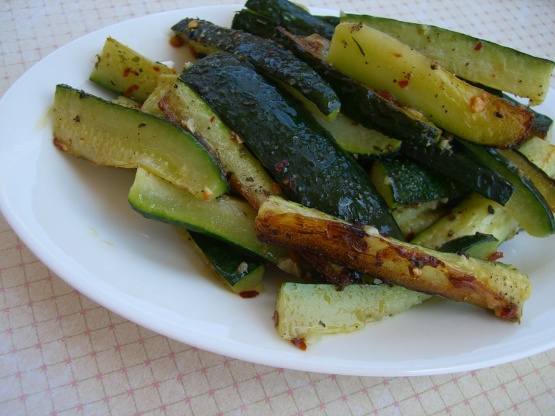 Easy and yummy, garlicky and herby zucchini roasted in the oven.

Delicious and easy! I added a sprinkle of fresh grated parmesan cheese right out of the oven.
Preheat oven to 450 degrees.
Cut zucchini lengthwise into quarters; cut each piece in half crosswise.
Toss zucchini with oil and remaining 4 ingredients; arrange zucchini in a single layer on a baking sheet.
Bake 15 minutes or until golden brown and tender, turning once after 7 minutes.