Debbwl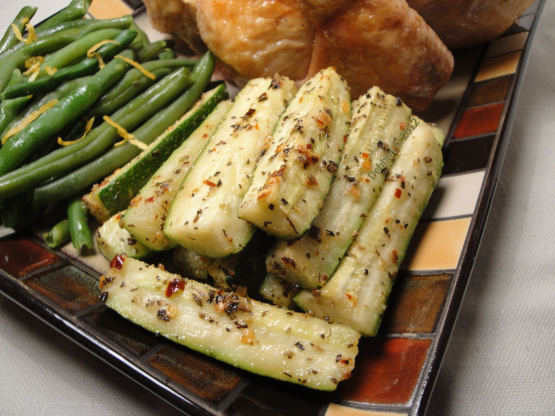 From Southern Living magazine. Very tasty and easy.

Top Review by Debbwl
DH and I greatly disagreed on this one in that I liked the spice and he thought the crushed red pepper flakes should have been left off. We both would have like a firmer texture as they were very soft and limp. Next time will add some parmesan cheese. Thanks for the post.
Heat oven to 450.
Cut zucchini in half and then in quarters. Then cut the strips in half again.
Mix the remaining ingredients and toss with the zucchini.
Place in a single layer on a baking sheet and bake for 15 minutes turning after 7 minutes. They are done when they are golden and tender.