3 Reviews
Made this for the first time and found it to be an excallant way to make green beans, I did everything the recipe said but substituted Smoked Paprika and also cover my beans the first 15 minutes with foil and then took the foil off and finished them roasting just to get my beans cooked more.
I found this recipe on skinnytaste.com from 2011 and was glad it was posted here already. Thanks for posting Alan. Made as written except we omitted the paprika as personal preference.We loved this oven roasting. It doesn't use a burner and the texture is great. The shrinking and wrinkling of the beans and the brown spots from carmelizing were a put off to the kids but we loved them all. They are so good for you, weight watcher friendly and tasty. Gone in a flash. Enjoy! ChefDLH
This is a great way to cook green beans. We loved the result of roasting. I halved the garlic powder and paprika and still thought it was plenty. Next time, I might even skip those two ingredients and just use the olive oil, salt and pepper and then the parmesan cheese. Thanks for posting a great recipe! Made for Spring 2013 PAC.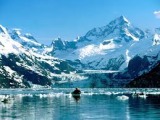 Roasted Zesty Parmesan Green Beans