Roasted Whole Chicken Breasts With Green Stuffing
Prep 20 mins
Cook 1 hr 30 mins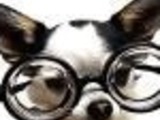 I love roast chicken, but I don't like dark meat. I love the flavor that roasting chicken with skin and on the bone provides. My compromise--get whole--not split--chicken breasts, stuff 'em and roast 'em. And I love sauce, but not necessarily gravy--so this has a thin but not unsubstantial sauce, more than enough for the chicken and the potatoes.
Directions
Prepare medium sized roasting pan with rack by coating rack with olive oil (should be a roasting pan no larger than necessary to hold the three breasts and that can be placed on top of the stove for making the sauce)
Peel and roughly chop 4 cloves of garlic
Roughly chop spinach
Tear basil into small pieces
Place large skillet over high heat
When hot, add 1 tablespoon extra virgin olive oil, chopped garlic, salt, spinach and basil
Grate fresh nutmeg into skillet
Stir fry until greeens are wilted and soft
Remove from heat and set aside to cool
Clean chicken breasts and remove any obvious clumps of fat or protruding skin
Preheat oven to 425°F
With your fingers, gently loosen skin from flesh of the chicken breasts
Again, gently, stuff greens mixture between the skin and the flesh of the breasts
Massage the surface of the breasts to evenly distribute the stuffing
Cut each lemon in half lengthwise (stem to end)
Rub the outside of the chicken breasts with butter
Squeeze the juice of one half of one lemon over the breasts and sprinkle the breasts with salt and pepper
Split the whole head of garlic into cloves; do not peel
Scatter the garlic gloves in the bottom of the roasting pan
Scrub potatoes; do not peel
If very small, leave whole; if larger, cut in half
Scatter potatoes in the bottom of the roasting pan
Place the three whole breasts, skin side down, on the oiled rack
Place a lemon half in the cavity of each breast
Roast 20 minutes
Baste with a third of the white wine
Carefully (without tearing the skin of the breast if possible) turn breast skin side up, placing lemon in cavity beneath each breast
Baste with pan juices
Roast another 20 minutes
Turn oven down to 375°F
Baste with pan juices; if there is not sufficient liquid in the pan, add more white wine and/or water
Roast another 10-12 minutes
Check for doneness
Remove from oven; tent with foil and allow to rest for at least ten to fifteen minutes
Remove excess fat from pan (there should be very little)
Remove potatoes and keep warm
Remove garlic cloves and squeeze out roasted garlic into the roasting pan
Place pan on stovetop over medium heat
Add mushrooms and allow to saute without stirring for 1 - 2 minutes
Turn mushrooms and saute another minute
Turn heat to high and add remaining wine and 1/2 to 1 cup of chicken broth
Scrape to deglaze and simmer until slightly reduced
Taste for seasoning
(Optional) Whisk in 1 - 2 Tablespoons of butter
Note: This is lovely served on a bed of steamed fresh spinach
Most Helpful
I truly wish I had more than 5 stars to give this recipe. This reminded so much of Sundays at my Grandmother's....only better :-) The flavor of this is just wonderful, roasted chicken at its best. The only changes I made were using the button mushrooms I had on hand & thickening the gravy with a little cornstarch. I also used lots of cracked black pepper. I just loved the burst of flavor from the lemon & wine and thought the nutmeg was a wonderful touch. The chicken was moist, fall off the bone tender, and sooo good. I will definitely use this recipe again! Thank you Chef Kate!

We enjoyed this chicken very much! I did use chicken stock for the white wine but followed the rest of the recipe exactly. My DH loved the mushrooms and the potatoes were so tasty! Beginning to be a big fan nutmeg too, just the right touch.

This dish was not quite what I expected. I did add a little cornstarch to the sauce, but the sauce didn't have much flavor. I followed recipe exactly; I, too, only had button mushrooms.