teresas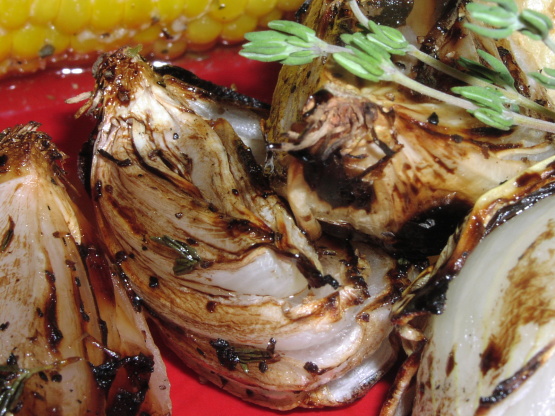 In my search for recipes for Vidalia onions, I found this one in Cooking Light.
Preheat oven to 350°F.
Arrange onion wedges on jelly-roll pan coated with cooking spray; lightly coat onions with cooking spray.
Sprinkle thyme, salt, and pepper over onions.
Bake at 350°F for 30 minutes.
Turn wedges over; bake an additional 25 minutes or until onions are tender.
Spoon onions into a serving dish and drizzle with vinegar.