Roasted Veggie and Bocconcini Salad
katew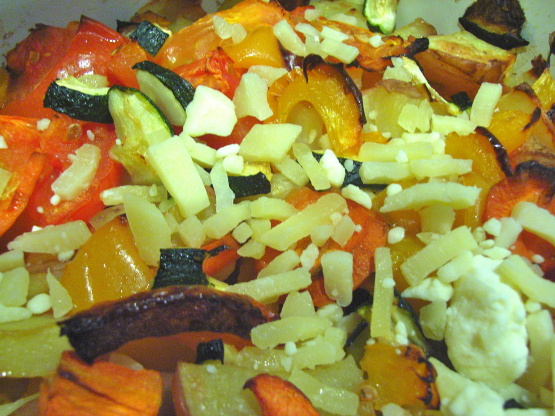 Another recipe I adapted from the Canadian magazine publication "All You Need Is Cheese".
Heat oven to 450 degrees.
Place tomatoes, peppers and onions on a non stick baking sheet.
Roast in oven approximately 15-20 minutes or until softened.
Remove, cool and cut into bite sized pieces.
Shake together in a sealable container the.
oil, mustard, lemon juice, chopped basil, salt and pepper.
Toss gently, in a large bowl, all the vegetables and both cheeses along with the dressing.
Serve immediately.