Roasted Vegetables With Chicken Sausage
Prep 15 mins
Cook 30 mins
What to do when you have a little of this and a little of that in the vegetable drawer that needs to be used. Makes a hearty meal for 4 when served with corn bread or corn muffins. Be sure and cut the vegetables into equal pieces to ensure proper cooking.
2 sweet potatoes, peeled and cut into cubes
2 turnips, peeled and cut into cubes (small to medium)
2 medium carrots, scrubbed and cut into 1 inch pieces
1 -2 cup hard winter squash, cubed (pumpkin, butternut, etc.)
1⁄2 large red onion, peeled and cut into wedges
1 head garlic, separated and peeled
2 chicken sausage, cut into 1 inch slices
2 tablespoons olive oil
2 tablespoons coarse grain mustard
1 tablespoon honey
salt, to taste
pepper, to taste
Directions
Preheat oven to 400 degrees.
Cut vegetables and place in a 13 x 9 inch baking dish that has been sprayed with non-stick cooking spray. Toss in the garlic and sausages.
In a small dish combine the oil, mustard and honey. Pour over vegetables and toss to thoroughly coat. Sprinkle with salt and fresh ground pepper. Place in the preheated oven and cook for 30 to 40 minutes or until vegetables stick fork tender. Stir at 15 minutes and then again at 30.
Serve with corn muffins or cornbread for a delicious meal.
Reviews
Most Helpful
This was a nice simple meal that makes you feel positively virtuous eating it! While it is time-consuming chopping all the vegetables, it is certainly very easy to make. I used butternut squash and 12 oz. of chicken sausage. For the mustard, I used Country Dijon, which is nice and coarse. I had to use a large rimmed sheet pan, because it was a lot of ingredients for a baking dish. This was a great idea, and a great use of multiple vegetables. The roasting really enhances their flavor. Thanks for sharing! Made for Aus/NZ Recipe Swap #86.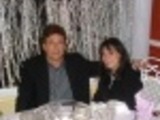 Paula this is such a simple and healthy meal. I made this at the last minute with what I had on hand. I did not have a pumpkin so just upped the turnip added an extra carrot and 2 stalks celery. Dh kind of looked at me funny when I put it on the table then tasted it and really liked this dish. The flavors are wonderful!!! I love the freshness of the veggies and they were not so mushy, the roasting gave them a sweet taste and the garlic was to die for! I love roasted garlic!! I can see this as a go to meal all summer long. I may have to try this on the grill in foil wrap on those hot days when you really do not want the oven on. Paula as usual another great dish from you. We did not have muffins so each of us had a slice of homemade Italian bread (thin sliced) to sop up juices from the veggies. Made for May 2013 Aussie Swap.