lazyme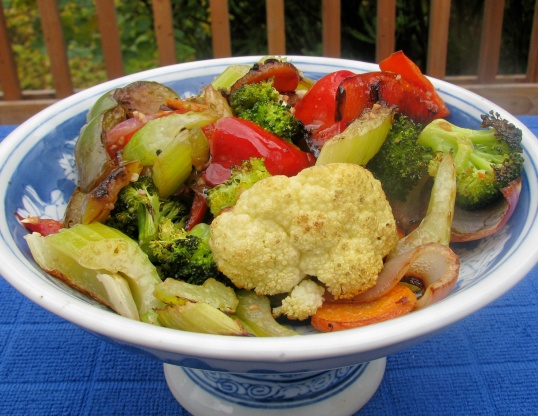 Oven roasted or grilled veggies - whatever you have on hand. Drizzled with Olive oil, minced garlic. Great with fish, pork, chicken or beef. Easy! Tasty. The following measurements are approximate.

I served these yummy veggies for Thanksgiving; they roasted while the dressing baked. My mother thinks I'm crazy to "bake" veggies, but she goggled them up!
Cut vegetables into large chunks and put into a large baking pan. Drizzle with olive oil and garlic. Sprinkle with fresh rosemary.
Bake 35 minutes at 400 degrees. Watch closely, so edges don't get too crispy.
These are wonderful on the grill as well -- .