Roasted Turkey or Chicken Breast and Walnut Salad
PanNan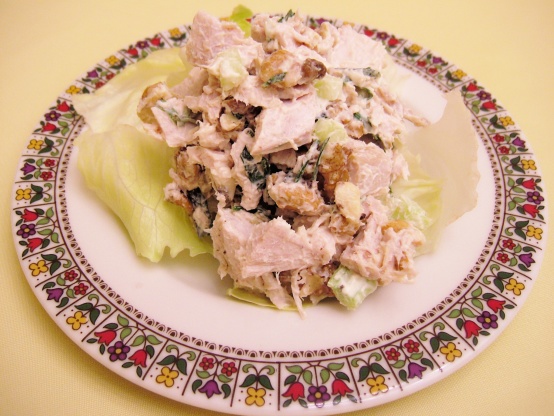 This is a very simple recipe, and tastes delicious. I just whipped it up with ingredients on hand, and wanted to record it to refer to next time. It's great for the South Beach diet, too. I used left over turkey breast (my standby - Herbed Turkey Breast by Kate in Ontario #22235). Note to World Tour participants - California is a large producer of walnuts. This recipe represent that state.
Mix all ingredients, and let rest for at least 15 minutes.
Serve on fresh bread, lettuce leaves, or in scooped out tomatoes.