Roasted Shrimp, Potatoes and Prosciutto
chia2160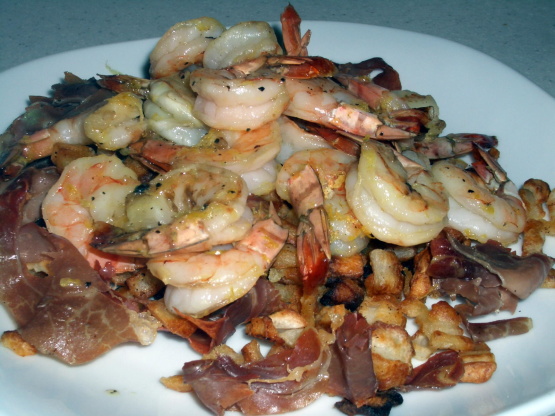 From Fine Cooking--a delicious 1 pan dinner that was ready in under 40 minutes.
Heat oven to 500°F.
Toss potatoes with 3 tbsp oil, salt and cayenne.
Spread onto a preheated baking sheet.
Roast for 15 minutes, toss with a spatula and roast 5-10 minutes more.
Meanwhile, toss shrimp with lemon zest. black pepper, and lemon zest.
Stir potatoes and add garlic and prosciutto, and move to 1 side of the sheet.
Add shrimp to other side of sheet and roast 5 minutes or until pink.
Mix everything together, toss with parsley, serve.