Roasted Shaved Brussels Sprouts
gailanng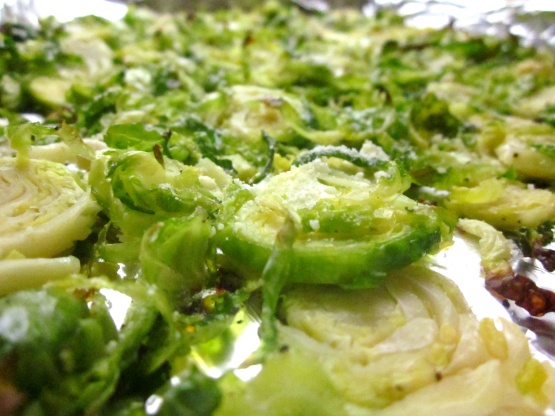 I find my family's more likely to eat sprouts if their appearances have changed. Go figure.

This was simple and really, really good!
Preheat oven 450 degrees.
In the workbowl of a food processor fitted with the shredder attachment, shred the Brussels sprouts.
Transfer to a rimmed baking sheet and toss with the olive oil. Season generously with salt and pepper.
Roast until wilted and lightly browned, about 12 - 18 minutes. Remove from the oven and toss with the Parmigiano. Serve immediately.