Roasted Sea Bass With Caper Sauce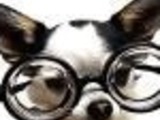 Sea bass is a protected species in southern Ireland, and it is rarely seen in northern waters. If you are lucky enough to catch one yourself, treat this special fish with respect and cook it simply, as is done here. Serve with steamed new potatoes and a green salad. From Public Television's series on new Irish Cooking.
Directions
Check the sea bass fillet for any errant bones and scales, and divide into 4 equal portions.
Season the fillets generously with salt and pepper and lightly dredge in the flour.
Heat 2 tablespoons of the olive oil in a large frying pan (preferably nonstick) over medium heat and sauté the sea bass for about 5 minutes on each side.
While the sea bass is cooking, grind the parsley, capers, anchovies, and garlic in a mortar with a pestle or in a food processor. Finally, when it is fairly well mixed together, add the mustard, lemon juice, and the remaining virgin olive oil.
Season with pepper and check for salt.
To serve, spoon some of the sauce onto each of the warmed plates and carefully set the sea bass on top.
Most Helpful
Delicious! I grilled the sea bass instead of roasting it and it turned out fantastic! I will definitely use this sauce on many fish varieties...so easy, and so good!

This was wonderful & quick! The instructions left out the roasting phase; I convection-roasted it at 400 degrees for about 8 minutes. I microwaved the sauce for 30 seconds to blend the flavors. I also considered browning the fish in the anchovy oil (we love anchovies!) & may try that next time. I made this for myself while my wife was out of town, and am anxious to share it with her.
Outstanding Fish Recipe.The sauce and the fish are so easy to make, but everyone will believe, that it was made in a 5-star restaurant. Sea Bass doesn't need more than a touch of salt & pepper like in this recipe. The sauce added just the right amount of inspiring flavors from capers, anchovis, mustard, parsley and olive oil. I've prepared the sauce in advance and lset it aside for a while. This blended all flavors, delicious. I used a whole fish and after searing the sea bass I placed it in the oven at 400 F for 10 minutes. This works well. I served the fish as suggested with steamed potatoes and a field salad. Believe me, you need nothing more for an heavenly fish dish. I love sea bass and this recipe will be one of my favorites in the future. Thanks Chef Kate for an unbelievable tasty sea bass experience.